Heading into the summer hacker conferences can be overwhelming. Demonstrations, panels and talks across multiple events events as in sames week – DEFCON 25, Black Hat 2017, BSidesLV – combined with all the parties (and meetings) made for an action packed week! With our social calendar full and our demonstrations in tow, the GRIMM team found itself in the spotlight while showcasing some of the most innovative cybersecurity research and intelligence on connected vehicles, IoT, smart homes, smart grids and ICS security up and down the Vegas Strip.
With Internet of Things (IoT) top of mind, this was the perfect opportunity for GRIMM to show off our smart home and connected vehicle security demos at DEFCON's Industrial Control Systems (ICS) and Car Hacking Villages. Both "Howdy Neighbor", GRIMM's model smart house that simulates how multiple interactive "smart" home products can be hijacked by attackers of various skill level to expose real-world vulnerabilities, and "3PO", GRIMM's mobile car hacking lab built to demonstrate how hackers can hijack steering, accelerating, braking and communication systems in connected vehicles, were favorites of DEFCON attendees and media alike.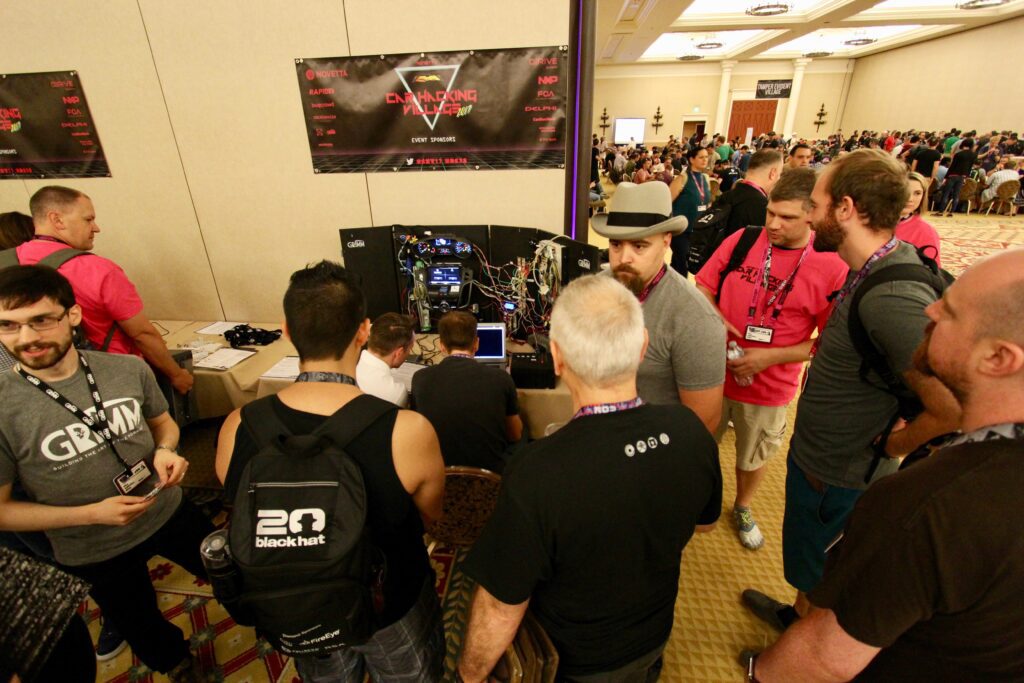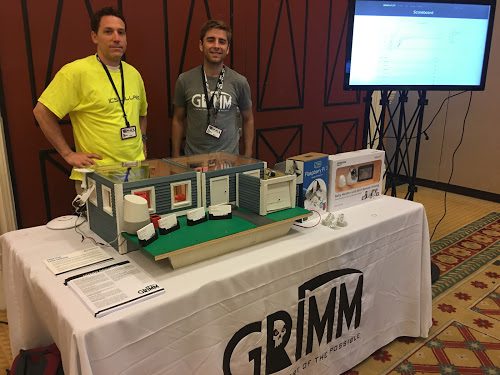 Check out WSB-TV (ABC) Atlanta's feature on the future of connected vehicle security featuring GRIMM's Founder and CEO, Bryson Bort here. Bryson also met with Adam Benson of VRGE to talk about GRIMM's efforts to help educate and spread awareness about IoT issues. You can watch the "Vlog" here.
We spent a lot of quality time talking with our friends and colleagues about some of the industry's most pressing issues. We had a great time hosting Paul Asadoorian and the Security Weekly podcast crew at GRIMM's Las Vegas off-the-strip location. The podcasts from the week are available here.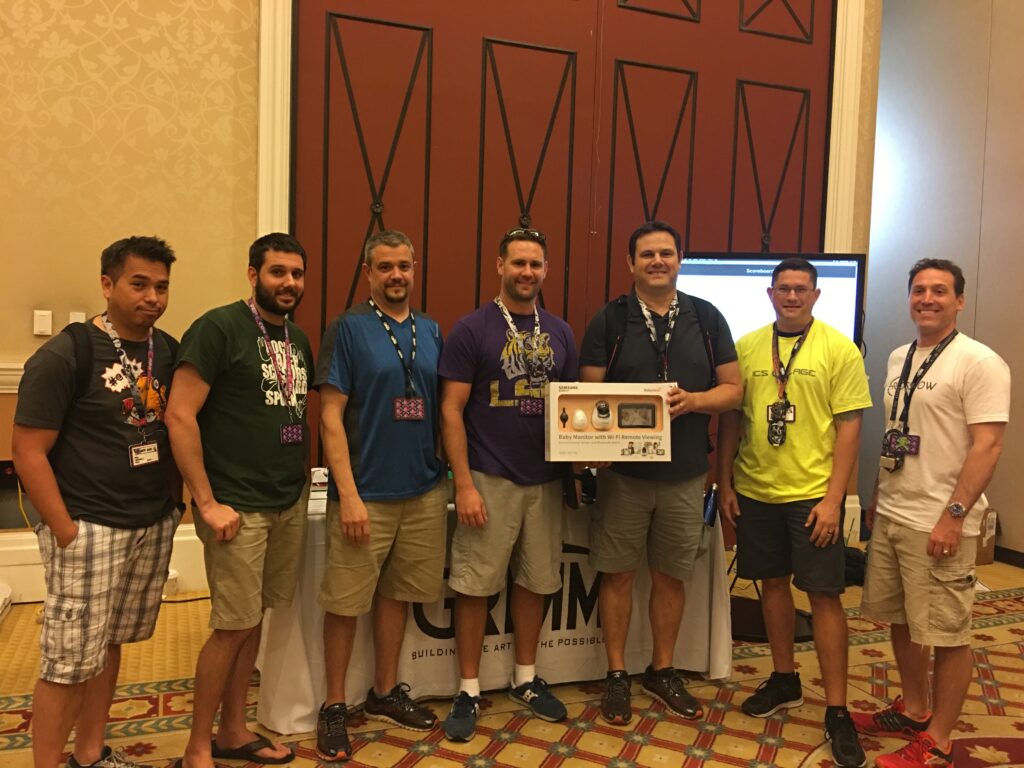 Check out Security Weekly's DEFCON teaser featuring CROSSBOW, GRIMM's first enterprise product that enables teams to run security assessments on an actual operational environment, not a simulation, to provide a true picture of an organization's security posture.
You can listen to Bryson's conversation with Marco Ciappelli and Selena Templeton of ITSP Magazine for their Cyber Society and Diverse IT Podcast Series about GRIMM's approach to diversity and inclusion as well as the societal, psychological and philosophical factors impacting enterprise cybersecurity today here.
GRIMM's week in Las Vegas mapped directly to the old cliche "work hard play hard." It was an energizing week surrounded by our peers and colleagues in the tech community and our hacker brethren. Check out some of our pictures below!
We kicked off the release of CROSSBOW with a Vegas-style Penthouse party with DJ Keith Myers.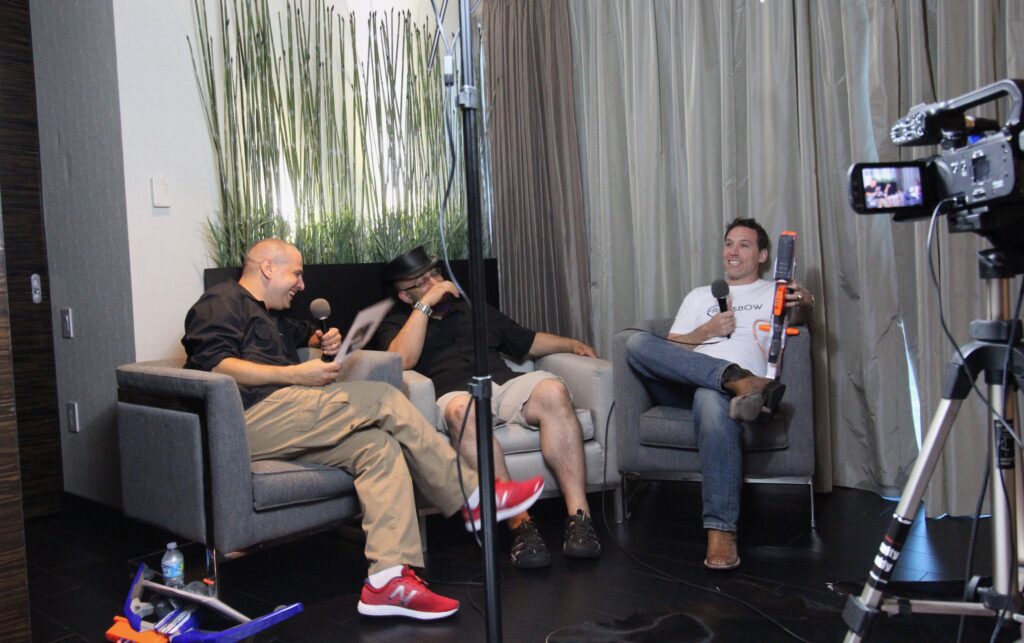 GRIMM also hosted an arcade party at Caesars to commemorate the final night of DEFCON 25 with hundreds of our closest friends. Of course, no DEFCON party is complete without two giant 16-player LED foosball tables  and a battle of the DJs with Keith Myers, Ninjula, and a few guests.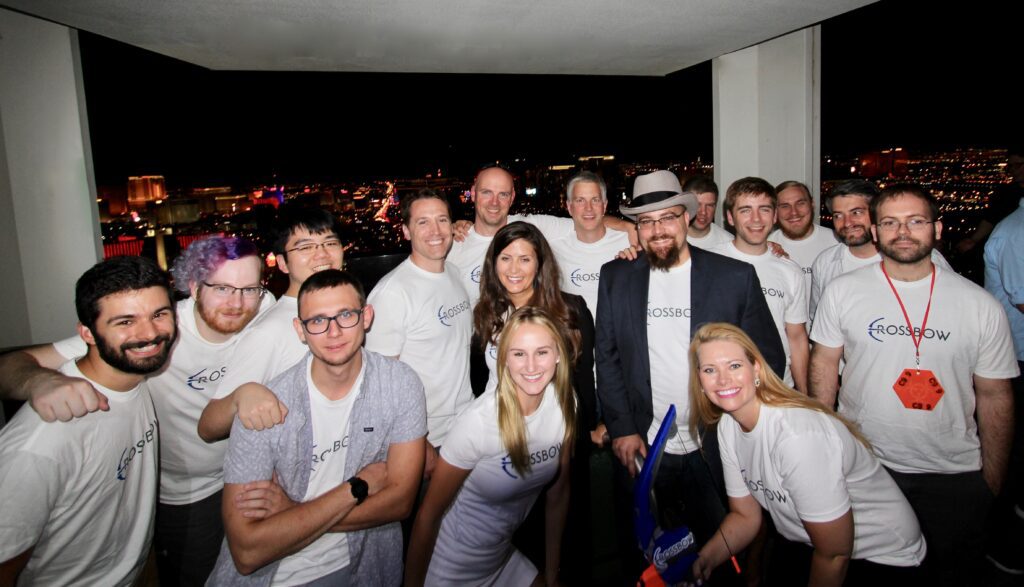 Here are some additional photos from the week featuring the GRIMM team making the rounds:
GRIMM Security Researcher, Tommy Chin, discussing vulnerability research and the emergence of Software-Defined Networking (SDN) as a solution to virtualized networking problems at his session Pwning Software-Defined Networking (SDN) at BSidesLV 2017.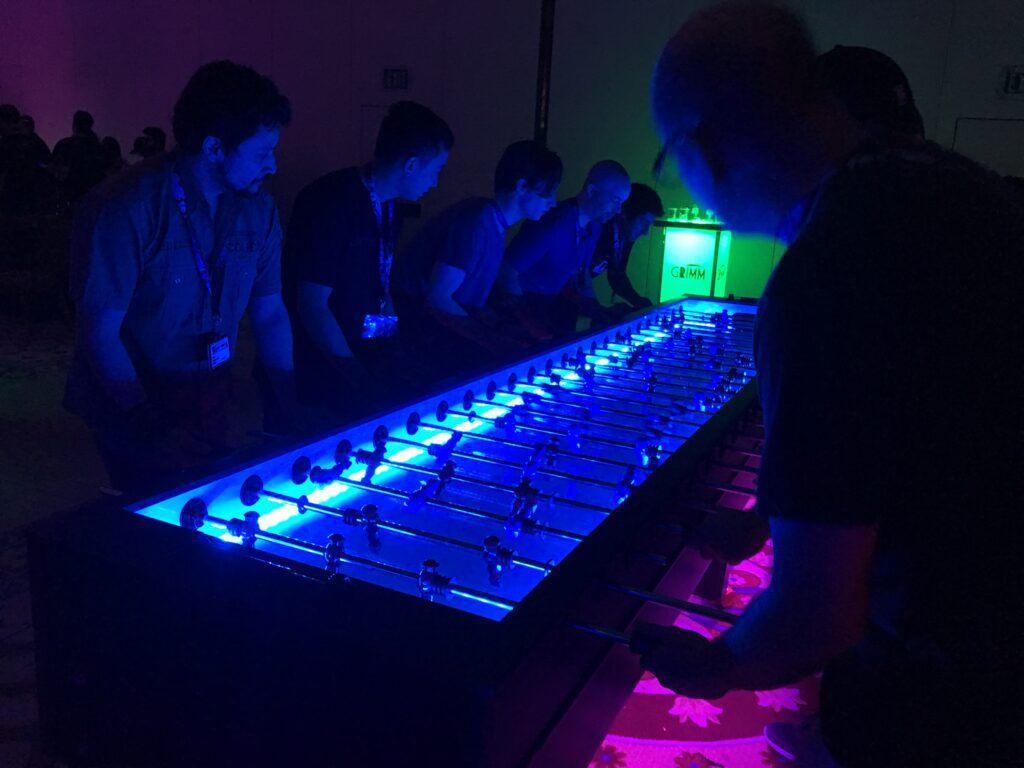 Matt Carpenter, Principal Security Researcher and head of GRIMM's Hardware and Embedded System Security division discussing key industry trends during the closing panel of Synopsys' Superstars of Cybersecurity Research Panel at Codenomi-con.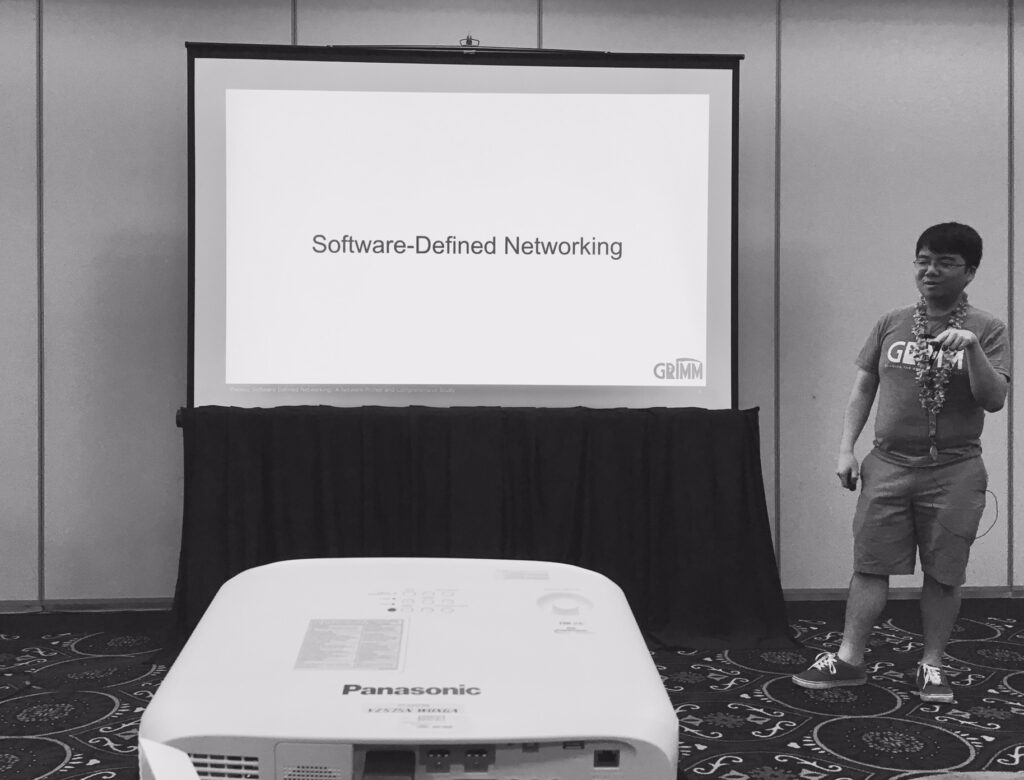 Lisa Wiswell, who recently joined GRIMM as a Principal following a decade of service at the Department of Defense joined a panel of experts to discuss the evolution of policies that dictate cybersecurity practices within the federal government see a photo from her Meet the Feds Panel at DEFCON 25 below.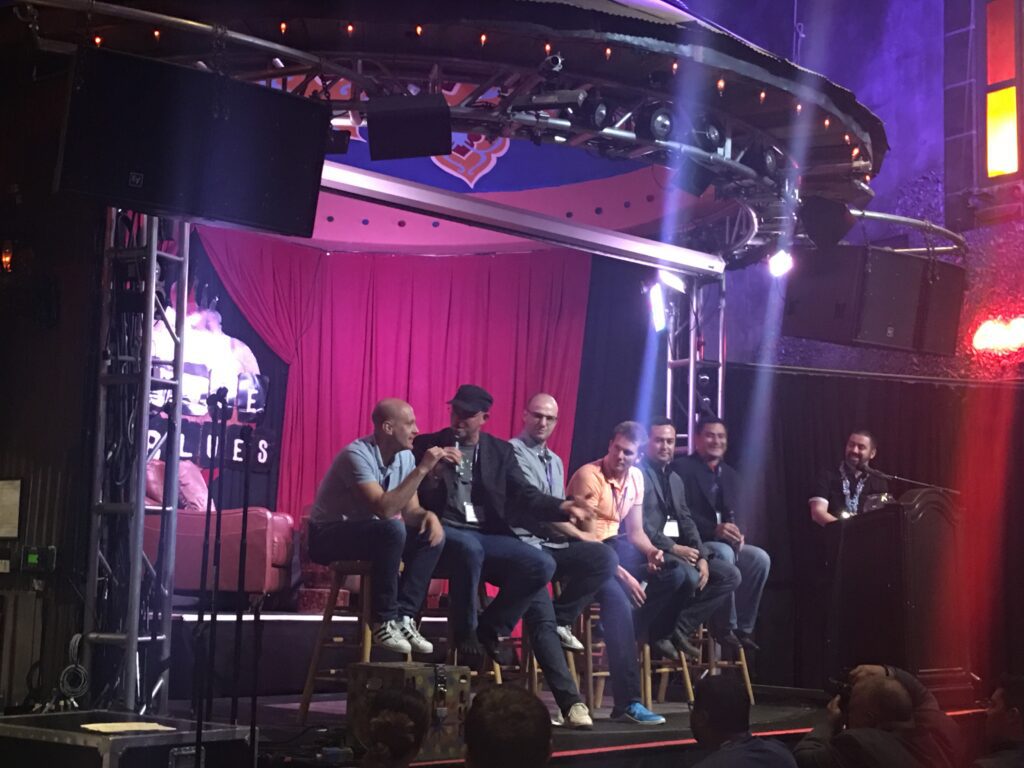 In the DEFCON ICS Village Bryson Bort and atlas presented a talk Grid insecurity – and how to really fix this sh*t to reframe the issue of grid security as a systemic one and addressed ways to fix it.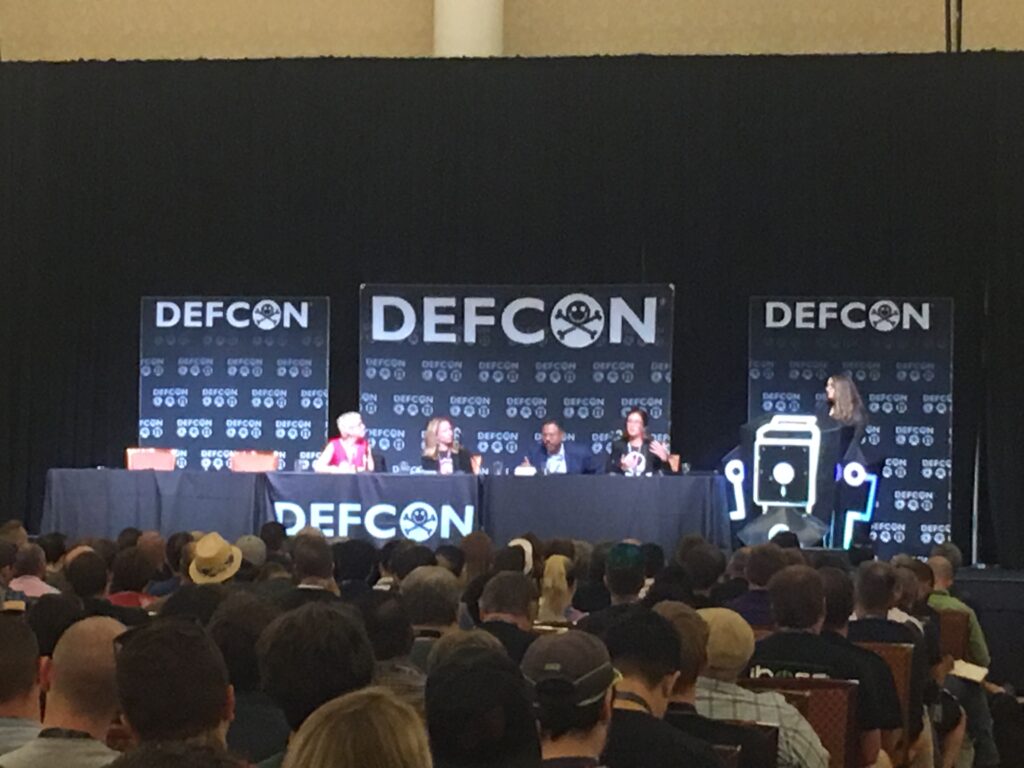 GRIMM's Tim Brom and Mitch Johnson also presented That's no car. It's a network from the Car Hacking Village. They discussed why traditional security approaches are not working for makers of personal vehicles and highlighted the tools that should be used to ensure the fidelity of personal vehicle related networks.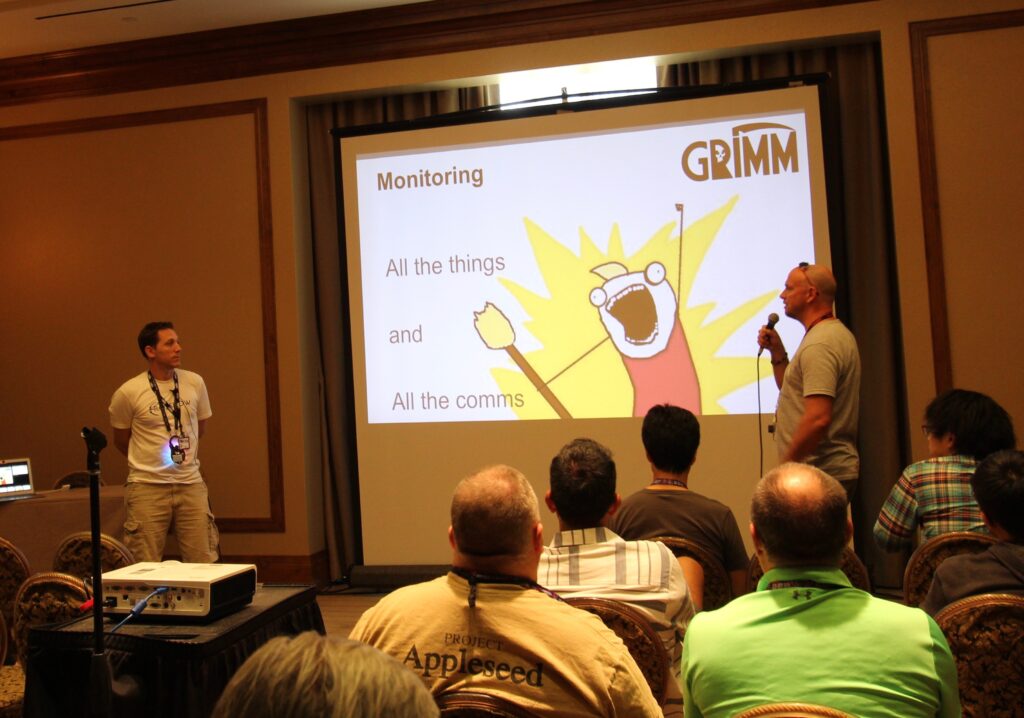 GRIMM can't wait for next summer's festivities. In the meantime, be on the lookout for our team at upcoming industry events nationwide. Stay tuned to our blog and news/events page for more information.